About Us – Why Fireman 24/7
Started in 1988 as Cease Fire Midwest, Fireman 24/7 quickly realized the adverse environmental impact as well as the high cost associated with pure halon systems and so it began marketing the Cease Fire product line which used 50% less halon than traditional halon only systems at 50% – 75% cost savings. Using Cease Fire's patented dual agent blend, Cease Fire quickly established itself as a viable replacement to halon only systems in:-
Computer rooms, Electrical areas
Remote buildings, Over high hazard equipment
Telecommunication rooms, Record storage
Countless other areas in commercial, industrial and institutional structures.
While awaiting the development of the new Cease Fire product line which utilized an FM 200 (FE-227) halon replacement blend, Fireman 24/7 expanded its product offering to encompass a pre-engineered clean agent halon replacement product line of FM 200 Systems for electronic applications…Fireboy's clean agent product line for occupied and unoccupied areas.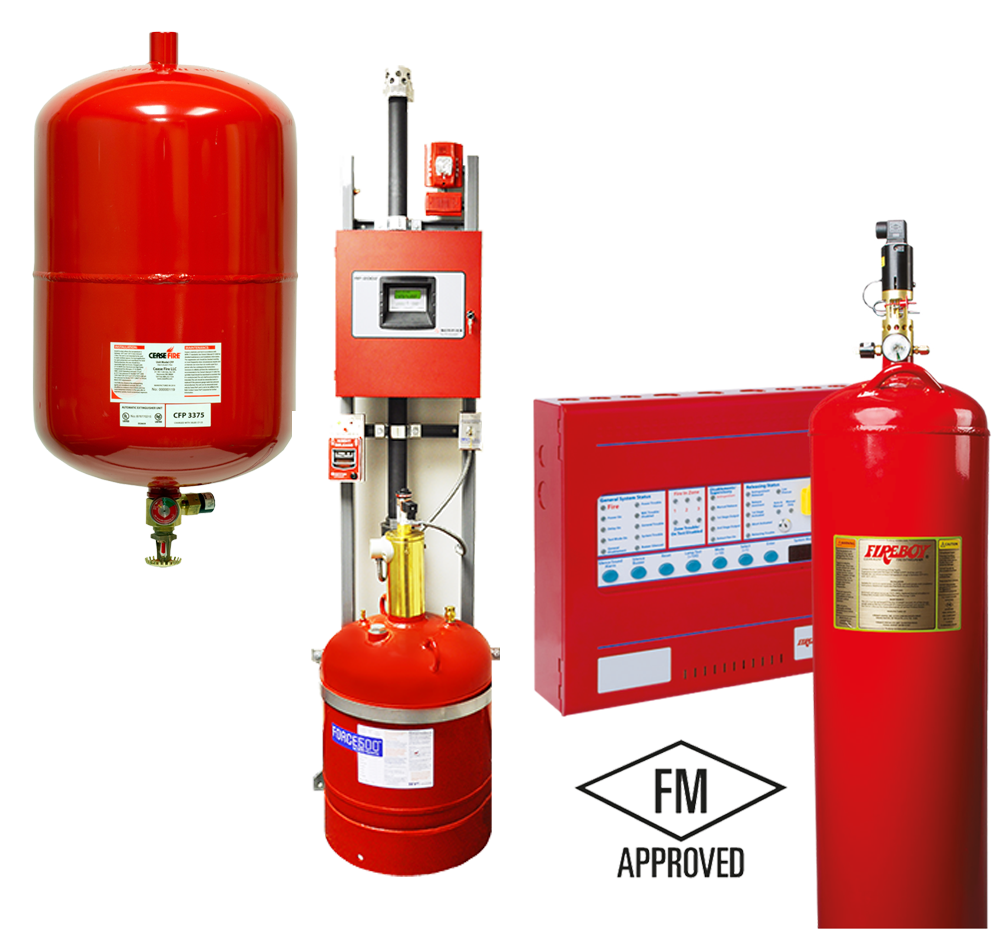 Offering "the greenest" Automatic Fire Suppression Systems… without water or harm to humans and the environment with 50% cost savings over conventional piped-in systems.
Fireman 24/7
Stay Ahead!
Always looking to stay ahead of the ever changing environmental issues in fire protection, Fireman 24/7 became the first Chicagoland Sevo distributor (2003) to market their "now generation" halon and FM 200 replacement pre-engineered system utilizing 3M Novec 1230, the most environmentally friendly and cost effective product (A,B,C fires) on earth.
Fireman 24/7 is now one of the largest companies in the U.S. and overseas to offer pre-engineered only fire suppression systems for either spot or total flood applications which bear either the UL or FM approval labels.
Give us a try and you be the judge and see why Fireman 24/7 offers quality fire suppression equipment at substantially less money than the big boys.
Check out our list of customers who have realized the cost saving benefits of pre-engineered automatic fire protection without water for their critical, high hazard areas.
Fireman © 2019. All Rights Reserved.